Cheap Landscaping Supplies
You can use cheap landscaping supplies to enhance your garden and property and make it sparkle. Doing this inexpensively lets you take charge of your landscaping project and it does not have to bankrupt you.  You can have spectacular  looking property!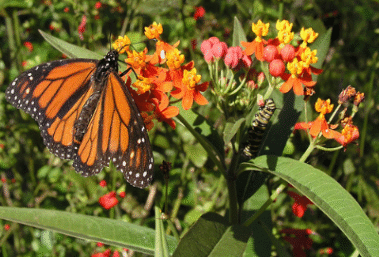 The word "Landscaping" itself means the process of designing land to enhance its view. The traditional concept of using landscaping techniques in wide and open spaces has been expanded. Today, even small homes and buildings with little space for land can use landscaping to beautify the environment and enhance the home space.

So why improve your landscape?  People use landscaping for the following purposes:

1. Recreational purposes
2. Meditation purposes
3. Aesthetic purposes
4. To increase value of their property

Many people believe that landscaping is that it is for the more wealthy who have money to spend since landscaping supplies can be expensive. However it is possible to do it with a minimum of expense.  There are supplies that can be acquired at a low cost and sometimes even for free. The only thing required is one's energy, creativity and resourcefulness.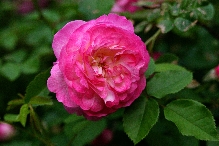 It is best if you want want to create a less expensive landscaping project that you plan the landscape design. Choose a design that makes use of less expensive resources, or one that requires minimum resources for its execution and maintenance.

If you are new to landscape design you can consider hiring a professional to design and perhaps build your project.  However, that can be very expensive. Instead,  you can also consider using "do-it-yourself" or "DIY" landscaping projects.  There are many such projects available on the internet.  One good design that is often not too expensive and that can really enhance your landscape space is a garden fountain.
So consider trying to do a fountain project yourself.  The materials needed for the fountain can be found in the local hardware store and the step by step guide can be found on the internet.  I would suggest that you try a search for "landscaping projects", "garden fountain" or "DIY landscaping plans."
More Ways To Use Cheap Landscaping Supplies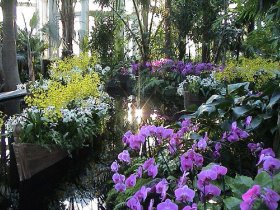 Another way to save money on supplies is to use plant debris and clippings from your garden and incorporate it into your garden by composting them. Compost is a great enhancement for your landscaping plants.  And if you compost your garden clippings it is not just cheap landscaping supplies, it is free and environmentally-friendly. 
Often landscaping projects will include lighting fixtures.  These days there are many solar options that are inexpensive, nice looking and are solar powered.  If you buy carefully you can be very frugal and save on the power costs by using the power of the sun.
One last suggestion for obtaining cheap landscaping supplies is to use construction rejects or leftovers in the landscape.  These are generally free and usually just require your effort and labor to obtain.
So do not let the cost of landscaping materials keep you from getting the garden that you want.  Just use some of the resources listed here along with your own creativity and resources to accomplish your project with a minimum of monetary outlay.  You will enjoy the results at a fraction of the price.          
                Return to the Top of Cheap Landscaping Supplies Page 

                        Return to the Orchids Plus More Home Page
            Home | Customer Service and Contact Information | Site Map