Orchid Contact Information and Easy to Use Form
If you need to contact me about orchid questions you have a couple of options.

You can go to the Ask A Question page.  Here you can post your question(s), with pictures even.  I I think I can help I will post a response.  In addition, others who visit the page may also give you input or make comments about your orchid questions.

If you question is about Phalaenopsis Orchids then go to this page.
Or you can use this easy Orchid Contact Form if you have orchid growing or other questions. I am happy to try to help.

Please complete this  contact form and submit it.  I need to use this form to help prevent being spammed.

I prefer to answer questions on the forum pages.

If you want to contact me for another reason other than an orchid question I prefer to communicate by email (Use this Contact Page.)

Occasionally I will have to return a phone call so put your phone number in if you like.

Please make sure to copy your email address twice and please be careful of "typos".  It is frustrating if someone tries to contact me but I can not get back to them as the email address is wrong.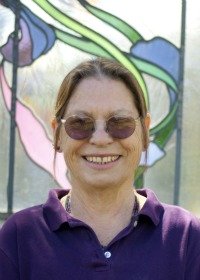 Other Contact Information:

Phone:  707 257-8713  Pacific Standard Time in California



Return to the Top of the Orchid Contact Page