Where To Cut My Orchid After It Is Finished Blooming?
by Diana
(South of France)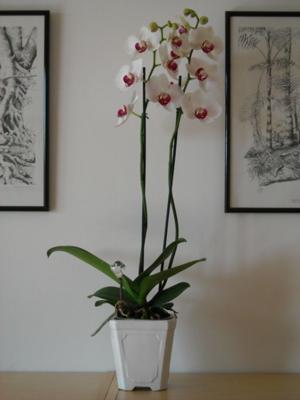 Hi,

My orchid has lost all its flowers. It has 2 very long stems (about 30 in each). Where should I cut it so that it continues to grow tall and gracefully?

Here is a photo when it was in full bloom. Isn't it gorgeous?

Many thanks in advance.

Cheers,

Diana.