I Need Help With New Cattleya Orchids And Bugs
by Janett
(Reno, Nevada)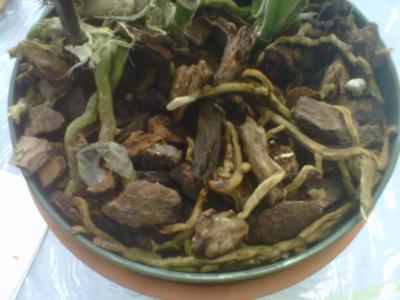 I just purchased a Cattleya orchid and I just watered for the first time and saw some kind of white hairy bugs (I think they are Mealy bug.)

Also, I just noticed white spots on some parts of the leaf and root. After I watered it a centipede came out to the surface.

I will attach some pictures of the roots because I think they are very dry and I don't know if that it's normal.

I just bought it and I don't have much knowledge about orchids.

What can I do with the bugs and centipedes? Does my orchid have hope or is not going to last long?